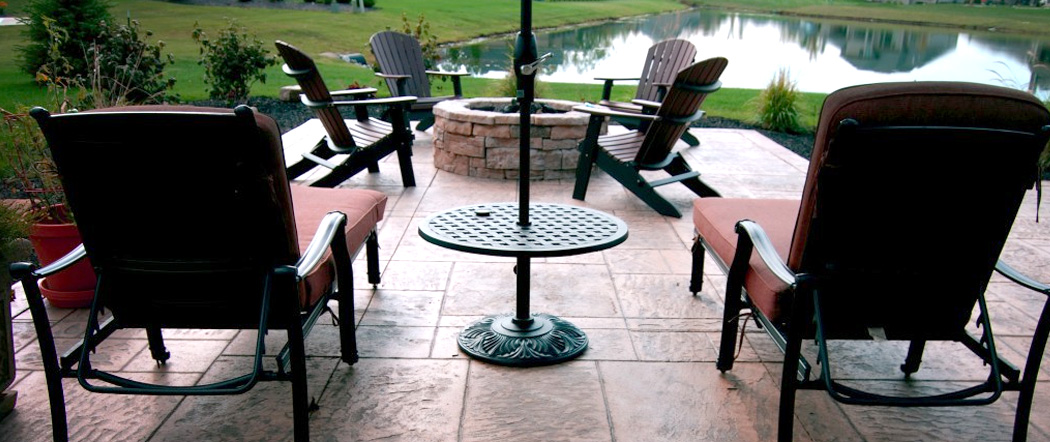 Outdoor Living
Serving Fort Wayne, IN and surrounding areas
Whether you want a patio, outdoor kitchen, built-in grill, pergola, seating wall, concrete countertops, a fire pit, or outdoor fireplace, let the professional hardscape at Wilmer Concrete/Indiana Hardscapes transform your space to create the perfect outdoor living area.
Do you want to create an outdoor living space that's perfect for pool parties, outdoor cookouts, and outdoor gatherings? The outdoor living contractors at Wilmer Concrete/Indiana Hardscapes in Fort Wayne will work with you to transform your yard into a beautiful and functional outdoor living area that complements your landscape design, the space, and the way you live. By having added living space outdoors, your family and friends are sure to want more time outside. Not only will your home value increase with the addition of an outdoor living space, but quality family time will also increase as well by having an area everyone will enjoy.
Outdoor Living Spaces
Let the dedicated team at Wilmer Concrete/Indiana Hardscapes create outdoor living spaces for your family to enjoy for generations to come! The team at Wilmer Concrete/Indiana Hardscapes can customize outdoor living by adding an outdoor kitchen, complete with durable concrete countertops and a built-in grill. By implementing concrete, brick, and stone, the area will not only be fireproof and waterproof, but it will outlast any wooden structure for many decades of structural integrity.
Perhaps a spacious outdoor living room to entertain guests is what you are dreaming of. Card games and dinner parties will never be the same again at your house. Turn any unused outdoor area into valuable space that you will be proud to show off. The addition of a custom fire pit will surely keep your guests warm when the sun sets while creating a cozy atmosphere to entertain in. Concrete seating walls are also a wonderful way of creating extra space for seating guests and adding purpose to your outdoor living area.
Outdoor living rooms
Patios
Pool areas
Get Started on Your Project
Fort Wayne Outdoor Living Contractors
In business since 1963, Wilmer Concrete/Indiana Hardscapes has won awards for their custom concrete creations. Visit the Showroom, which is open to the public from 7 am to 7 pm 7 days a week, for unique examples of creating the perfect outdoor living space for you and your family. Take a look at some of our outdoor living ideas below, then contact our Fort Wayne outdoor living contractors today to discuss your outdoor project and space.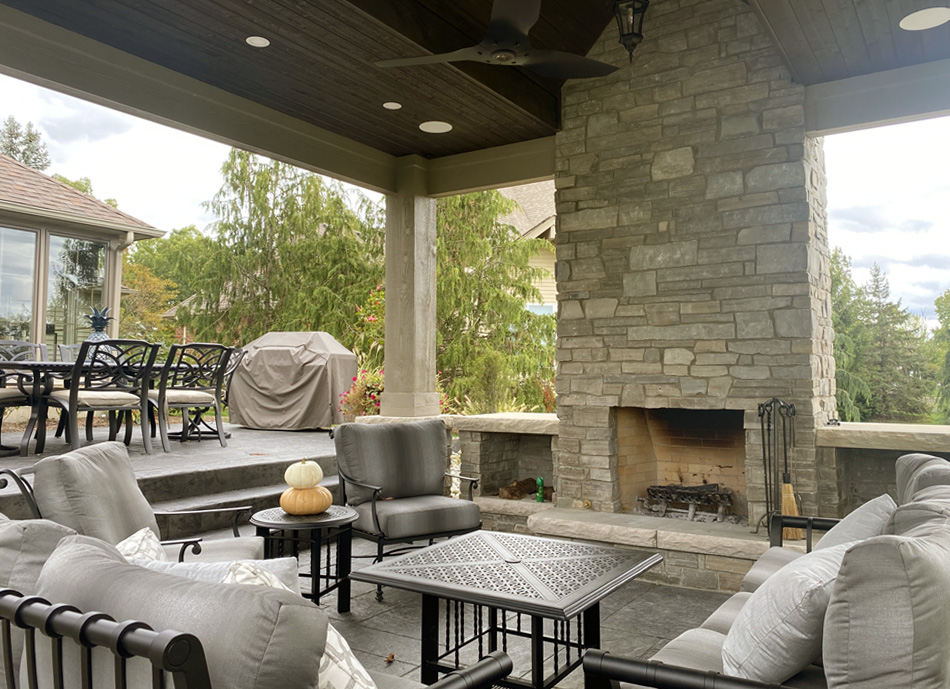 Let's Get Started
Contact us today to discuss your hardscape and landscape project.