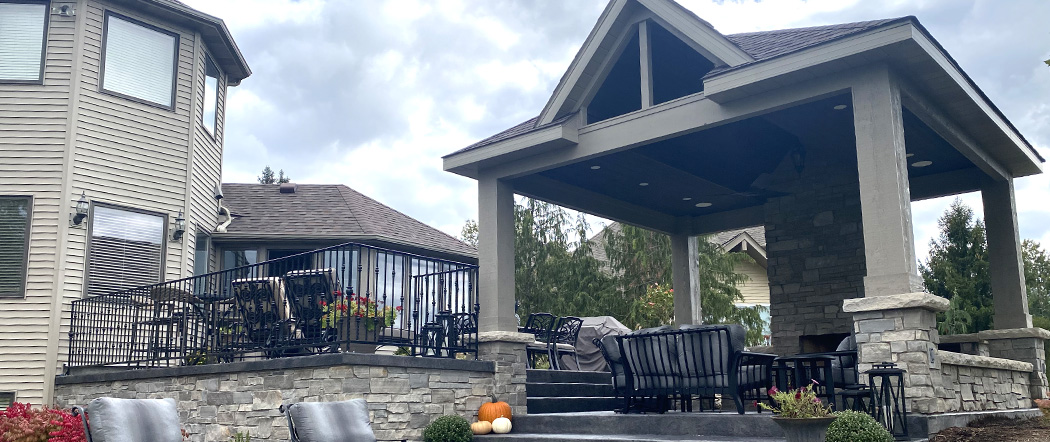 Serving Fort Wayne, IN and surrounding areas
Looking for a great way to add beauty and shade to your outdoor living space? Contact the Fort Wayne pergola contractors at Wilmer Concrete/Indiana Hardscapes today to learn more about our wooden pergolas and arbors.
Pergola – surely you've heard of it before, but you are probably asking yourself if it is right for you? We understand the challenges that many people face when deciding what is the highest priority for their next home improvement project – you want to know what is going to look beautiful, make a lasting impression on friends and family and ultimately, add shade to your outdoor living area, and increase the value of your home in the future.
We think a pergola could be a viable option for your next project. Pergolas not only look great but provide you and your family with shade and protection from the sun. Need a pergola on a deck, a wooden pergola, patio pergola, a pergola with a roof, or an arbor? Contact the Fort Wayne pergola contractors at Wilmer Concrete. But, before deciding which of those options would be the best fit for you, let us help you understand what a pergola is.
What is a Pergola?
A pergola is simply an outdoor structure consisting of columns that will support a roofing grid of beams and rafters. This structure can be covered to protect and shelter you from the outdoor elements or it can be left open. The choice is yours.
Pergolas can be attached to your home or free-standing and are a wonderful way to create a one-of-a-kind outdoor living space. Use them to cover your outdoor kitchen, outdoor living area, or garden space.
In addition to pergolas, similar outdoor structures include:
They can be built in almost any shape or size to fit your outdoor space and needs.
Get Started on Your Project
Error: Contact form not found.
What are Pergolas Used For?
Pergolas have many applications and are very versatile. Here are a couple of reasons you might want to consider it on your next home improvement project:
Protection and shade from the elements – Pergolas and arbors offer incredible protection from the outdoor elements, while still giving you that enjoyable outdoor experience. They are the best of both worlds. Simply using a pergola with a roof will provide a comfortable shade from the UV rays and keep you dry during the next rainstorm, without having to go running inside!
Versatility – Patio pergolas, pergolas on a deck, yard, or garden — wooden pergolas are wonderful ways to help you create the outdoor living area that you have always dreamed about. The wide variety of materials, styles, and options give you complete flexibility and the confidence to make sure that your pergola will add significant aesthetic value to your next project.
Adding Value – It is very well-known that well-landscaped homes can be worth up to 20% more in real market home value. Wouldn't it be nice knowing that you were creating a beautiful space for your family to enjoy the outdoors while adding real value to your home? Well, a pergola is an often-overlooked way to make that significant investment in your home!
Pergolas in Fort Wayne
Wilmer Concrete / Indiana Hardscapes in Fort Wayne services residential and commercial clients in Northern Indiana, Northeast Ohio, and Southern Michigan. Contact our pergola contractors in Fort Wayne for arbor and pergola ideas or a general consultation about how a pergola might be a perfect fit for your next home improvement project.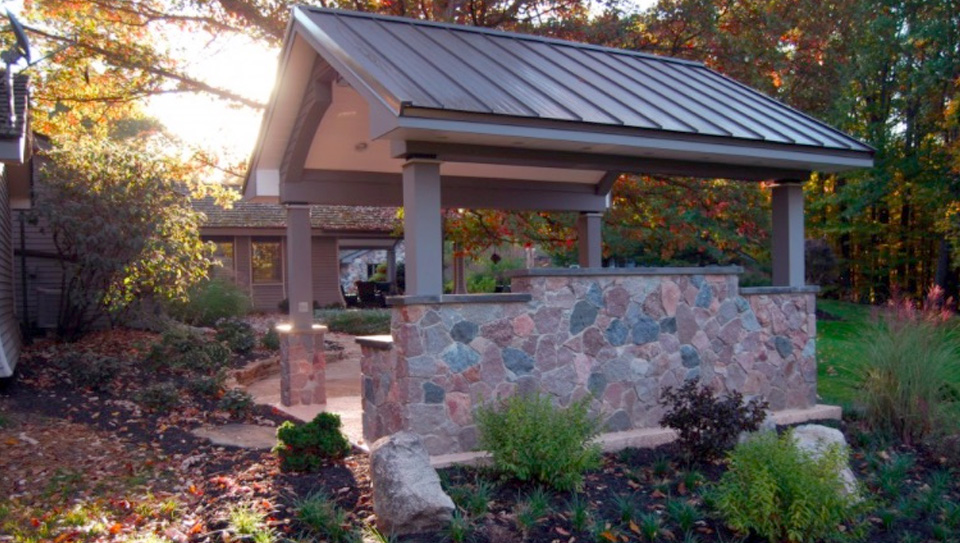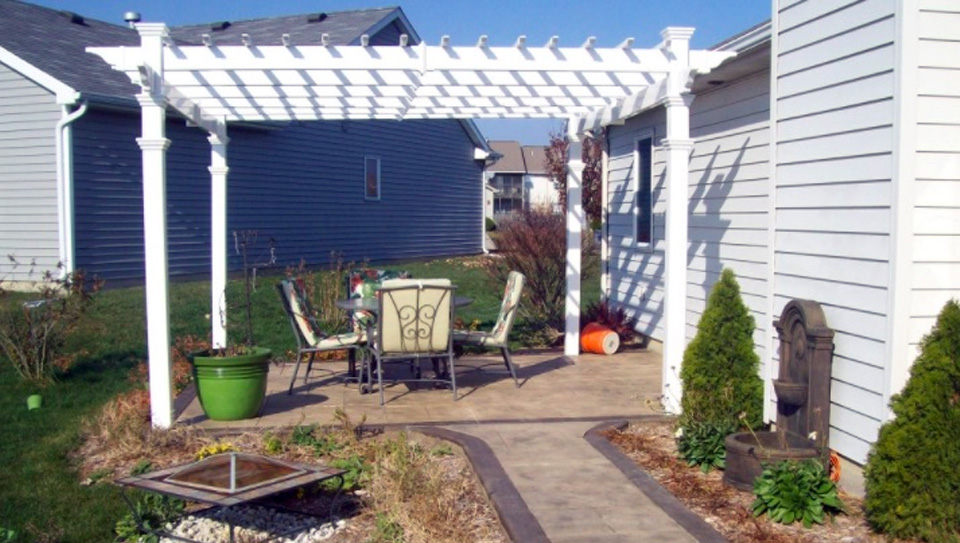 Let's Get Started
Contact us today to discuss your hardscape and landscape project.