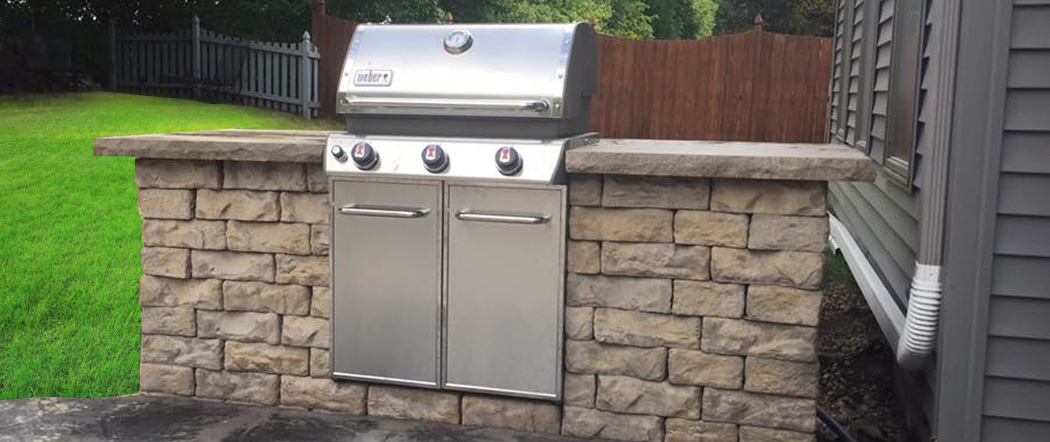 Built-in Grill
Built-in BBQ Grill in Fort Wayne, IN and surrounding areas
Having a built-in grill island in your backyard is a unique, creative and purposeful way to expand your kitchen into your outdoor living area. In fact, built-in grills are a very popular product, making you the authority in the neighborhood on throwing a great outdoor BBQ!
Built-in grills are stylish, functional and fun. They will make you want to turn a regular old Wednesday evening into a night out on the patio.
With a new built-in gas grill or built-in charcoal grill, you can turn every night into an enjoyable backyard. A built-in BBQ grill is a perfect addition to an outdoor kitchen.
Gas or Charcoal Grills
Some people prefer a charcoal grill,  others prefer a gas grill– both have their unique advantages. The good news is that whichever you prefer for your outdoor living area, Wilmer Concrete & Indiana Hardscapes can help turn your built-in BBQ grill idea into a reality.
Our built-in grills feature high-quality materials, incomparable beauty, and incredible durability. We use first-class natural stone, cultured stone, and tumbled block, making your built-in BBQ grill an outdoor masterpiece.
Choosing to craft your built-in grill in an outdoor island will offer you tons of counter space, expanding your outdoor living area into a premium entertainment hub. Countertops are normally made from granite, limestone, and concrete, offering a beautiful, cost-effective, and stylish touch.
Whatever it is that you prefer, rest assured that Wilmer Concrete has a built-in grill that can best fit the needs of you and your family.
Get Started on Your Project
Error: Contact form not found.
Built-in Grill in Fort Wayne
Are you ready to add a built-in grill to your Fort Wayne area home? From stone to brick and charcoal or gas, Wilmer Concrete & Indiana Hardscapes has a variety of options. Contact us today to discuss your built-in grill needs and get ready to make outdoor entertaining better than ever!
Serving residential and commercial clients in Northern Indiana, Northeast Ohio, and Southern Michigan.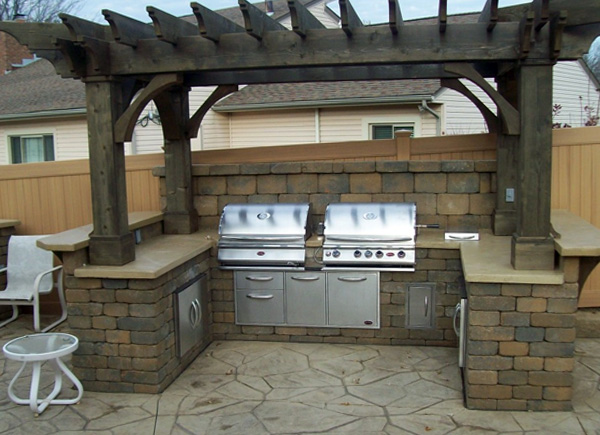 Let's Get Started
Contact us today to discuss your hardscape and landscape project.