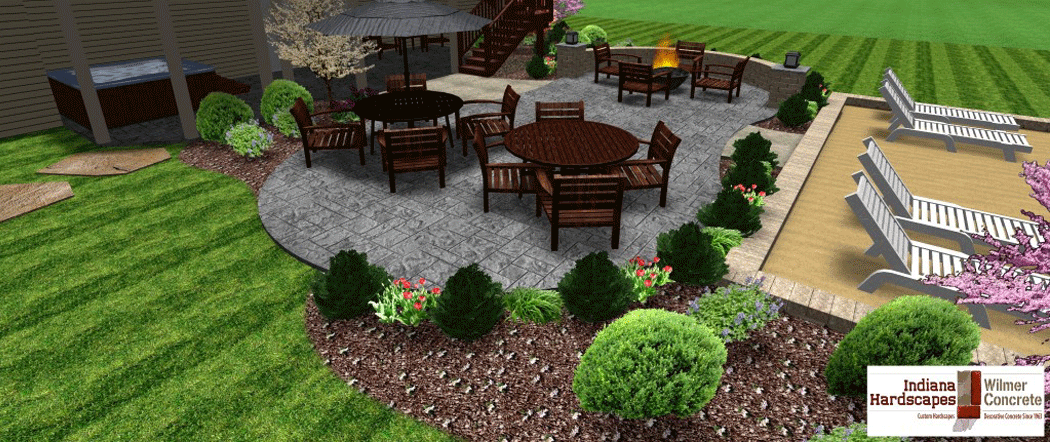 Hardscape & Landscape Design
Serving Fort Wayne, IN and surrounding areas
The Fort Wayne hardscape and landscape designers at Wilmer Concrete/Indiana Hardscapes work together to give your outdoor living space a look of beauty by combining shrubbery, flowers, and other plants with hardscape elements such as concrete patios, pool decks, walkways, retaining walls, and steps.
Whatever your project, we offer creative hardscape and landscape design solutions to transform your space into the perfect outdoor area.
At Wilmer Concrete & Indiana Hardscapes we specialize in creating beautiful outdoor living spaces including outdoor kitchens, outdoor fireplaces, pergolas, exposed aggregate or concrete stamped walkways, patios, driveways, and more. Once your custom walkway or patio is completed, continue the beautification process by having one of our professional landscape designers create a lush environment that you can't wait to show off at your next family gathering or dinner party! The team at Wilmer Concrete/Indiana Hardscapes can combine blooming potted plants, fruit trees, or other beautiful green shrubberies to the area to add even more value and beauty. Wilmer Concrete/Indiana Hardscapes specializes in:
Landscape Design
Hardscape Design
Backyard Landscape Design
Pool Landscape Design
Concrete Pool Deck
What Is Landscape Design?
Landscape design is a skilled process where the outdoor area is enhanced aesthetically with the addition of plants or decorations to increase the beauty and value of the home and immediate area. The highly dedicated designers at Wilmer Concrete/Indiana Hardscapes will work with you every step of the way, from designing to carrying out your dream landscape!
Get Started on Your Project
What Is Hardscape Design?
Not to be confused with landscaping, hardscape design refers specifically to the solid materials implemented in the landscaping design. For instance, brick walkways or concrete driveways mixed into your landscape. This can even refer to retaining walls or decorative patios. Hardscaping refers to any solid material used in the area, brick, stone, concrete, etc. Lights, solar lights, and outdoor lamps can also fall into this category. The term softscape refers to the horticultural additions, such as grass or trees that are added after the hard materials have been completed.
The Hardscape & Landscape Design Process
When you contact Wilmer Concrete & Indiana Hardscapes, you'll meet with Ryan or one of our other experienced designers to discuss your project. They will take measurements and create a design concept tailored to your needs and desires. The design concept is then drafted and printed out to illustrate what the project will look like before work begins. Our hardscape and landscape design team will work with you to provide the perfect plan to complement your home and your lifestyle demands with unique custom designs.
Fort Wayne Landscape Designers
Creating unique and customized lawns and patios since 1943, Wilmer Concrete/Indiana Hardscapes has been ranked as #1 among the landscaping & hardscaping companies in Fort Wayne and Northeast Indiana. With our expertise, you are guaranteed to have one of the most immaculate yards in the Fort Wayne area. Our skilled hardscape specialists will turn any dull and drab yard into a horticultural masterpiece!
Book your appointment with our hardscape and landscape design team today to discuss your ideas!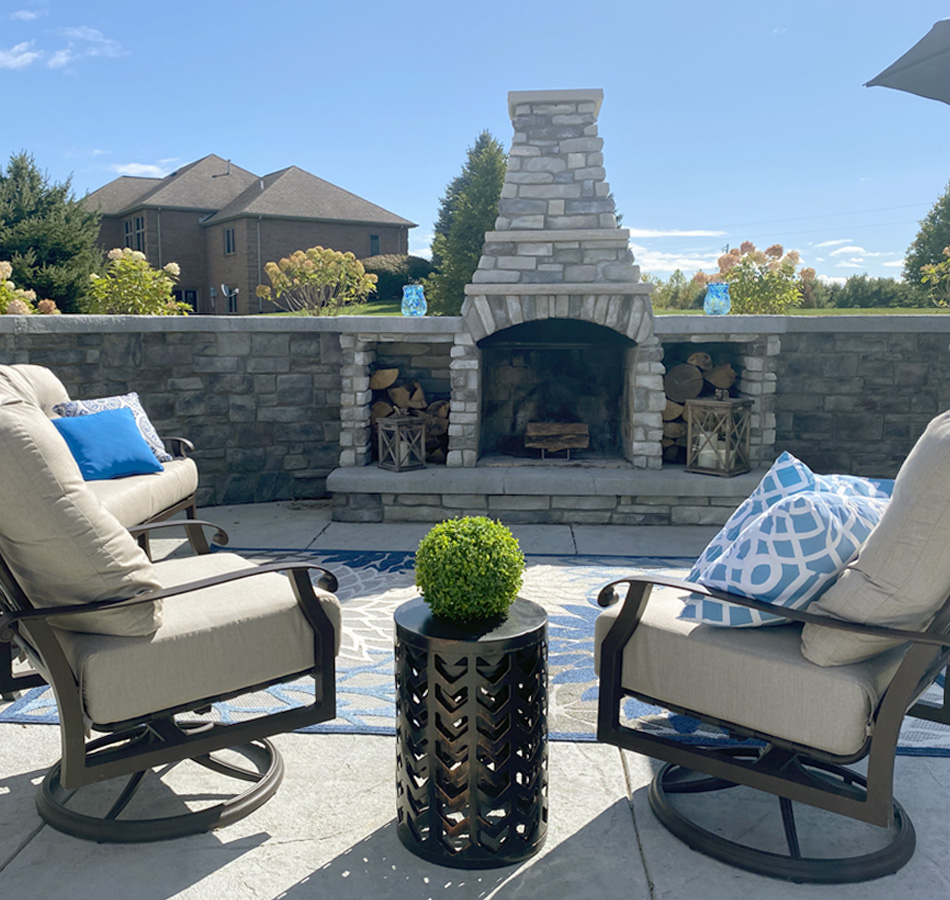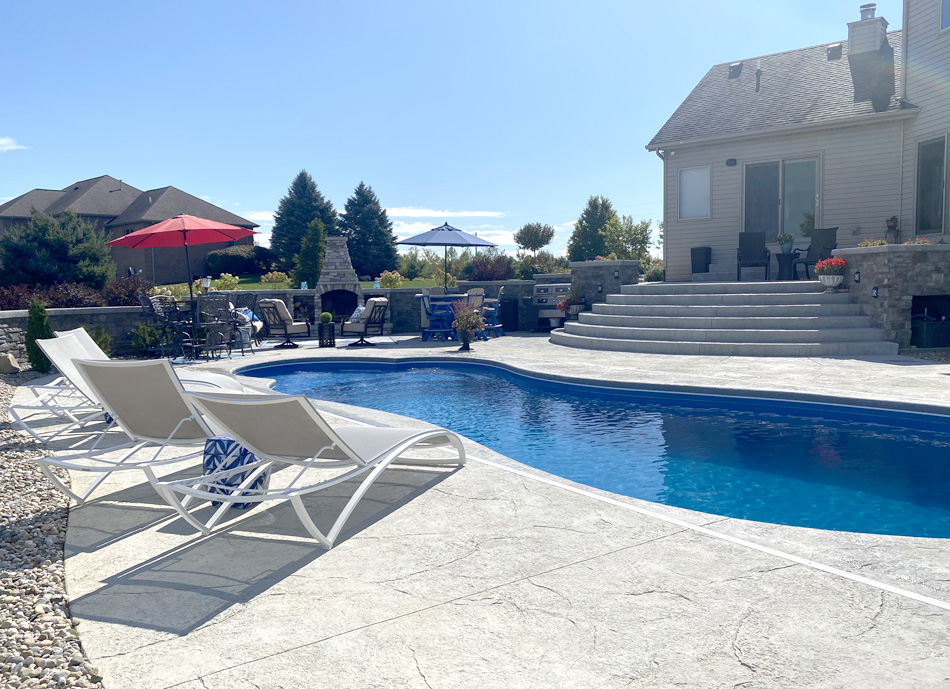 Hardscape & Landscape Design Ideas
Let's Get Started
Contact us today to discuss your hardscape and landscape project.